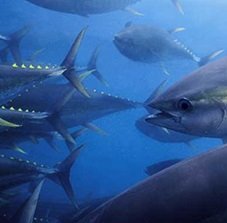 Project X.1.a - Workshop to advance spatial stock assessments of bigeye tuna in the Pacific Ocean
Click to see projects by theme, goal or target:
Objectives

Bring together researchers to present and discuss the best practices for conducting fisheries stock assessment *
Review all the topics covered in previous CAPAM workshops
Use the information learned to improve the tropical tuna assessments and assessments of other species

Background

All stock assessments have uncertain assumptions that need to be addressed
Stock assessment authors make different assumptions
The CAPAM workshop series has covered aa broad range of topics related to fishery stock assessment
A review of the knowledge learnt from the CAPAM workshops and other research will help improve stock assessments

Relevance for management

Knowledge gained from the workshop will be uses to improve the tropical tuna stock assessment and stock assessments for ther species

Duration

12 months

Workplan and status

2021 – invite keynote speakers
Summer 2022 – prepare background material
October 2022 – Conduct workshop
November 2022 – Write workshop report
May 2023 – report to SAC

Deliverables

Workshop report
Updated date: 01 May 2023

Progress summary for the reporting period

The workshop was held in FAO headquarters in Rome, Italy on 24-Oct 28, 2022. An additional workshop specifically on tuna stock assessment good practices was held in Wellington, New Zealand, on 7-10 March, 2023.

Challenges and key lessons learnt

Funding was difficult to obtain
FAO rules has made it difficult to publish presentation recordings online
Insufficient staff time to complete reports

The reports from both of these workshops are in preparation and a summary of the workshops will be presented at SAC 2023.

Comments

This initiative has been very successful, as has the whole CAPAM workshop series, however, lack of funding has limited its ability to make full use of the initiative.